Dolby Vision – Dolby, Lionsgate, Universal et Warner ont signé un engagement pour la diffusion de titres en BRD UHD utilisant la technologie Dolby Vision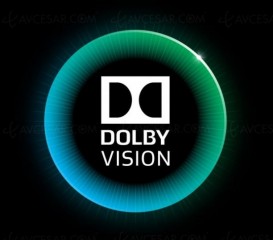 En provenance du CES, l'information indiquant que Dolby, Lionsgate, Universal et Warner ont signé un engagement pour la diffusion de titres BRD UHD utilisant la technologie HDR Dolby Vison, ceci pour « le début 2017″…
Voir ici le communiqué de presse officiel (en Anglais) :
http://investor.dolby.com/releasedetail.cfm?ReleaseID=1006321
Jan 4, 2017

LAS VEGAS–(BUSINESS WIRE)– Dolby Laboratories, Inc. (NYSE:DLB), Lionsgate(NYSE:LGF.A, LGF.B), Universal Pictures Home Entertainment, and Warner Bros. Home Entertainment today announced plans to release content mastered in Dolby Vision for Ultra HD Blu-ray™, which will give consumers greater access to a growing catalog of Dolby Vision content worldwide.

Leveraging the high-dynamic-range (HDR) innovation that powers Dolby's most advanced cinemas around the world, Dolby Vision transforms the TV experience in the home by delivering greater brightness and contrast, as well as a fuller palette of rich colors. Dolby's deep expertise in bringing advanced technologies from the cinema to the home has led to distinct features that enable Dolby Vision to deliver extraordinary viewing experiences to home consumers.

Dolby Vision is the preferred HDR mastering workflow for major studios and a growing number of creatives, so consumers will have access to more of what they want to watch in HDR, including a robust portfolio of movies and episodic content. Dolby today delivers spectacular experiences in broadcast, gaming, music, and other genres, and this expertise serves as the foundation that will enable Dolby Vision to drive the future of entertainment tomorrow.

« Commitment from Lionsgate, Universal Pictures Home Entertainment, and Warner Bros. Home Entertainment for Dolby Vision Ultra HD Blu-ray content is a major milestone for expanded choice and accessibility for consumers, » said Curt Behlmer, Senior Vice President, Content Solutions and Industry Relations, Dolby Laboratories. « With Ultra HD Blu-ray, we are able to scale faster to meet the growing demand for Dolby Vision content globally. »

« Lionsgate is committed to being at the forefront of cutting edge technology for expanding the choices and enriching the experience of our home entertainment consumers, » said Ron Schwartz, President, Lionsgate Home Entertainment « We're pleased to partner with our friends at Dolby to bring Dolby Vision Ultra HD Blu-Ray to our consumers, delivering state-of-the-art images across a broad range of platforms. »

« The Ultra HD Blu-ray format is poised to experience an exciting proliferation of cross-industry support in 2017, » said Eddie Cunningham, President, Universal Pictures Home Entertainment. « Combining an impactful selection of Universal films with the spectacular dynamic range of Dolby Vision creates the best possible proposition for consumers with Dolby Vision-capable TVs. »

« With the largest library of 4K Ultra HD films with Dolby Vision available digitally, consumers will now be able to own their favorite Warner Bros. titles on Ultra HD Blu-ray with the spectacular dynamic range of Dolby Vision, » said Ron Sanders, President, Warner Bros. Worldwide Home Entertainment Distribution.

From content creation to distribution and playback, Dolby Vision is an end-to-end solution supported by leading Hollywood directors, major studios and distributors, and TV OEMs worldwide. On-demand streaming services feature a strong lineup of Dolby Vision content, with more than 80 studio titles available today. Additionally, more than 100 hours of original content is available in Dolby Vision across leading OTT providers globally, and consumers will soon have access to Dolby Vision titles on Ultra HD Blu-ray disc, with anticipated availability in early 2017.

About Dolby Vision

Dolby Vision transforms your TV experience with dramatic imaging—incredible brightness, contrast, and color that bring entertainment to life before your eyes via OTT online streaming, Ultra HD Blu-ray, broadcast, and gaming applications.

About Dolby Laboratories

Dolby Laboratories creates audio, video, and voice technologies that transform entertainment and communications in mobile devices, at the cinema, at home, and at work. For more than 50 years, sight and sound experiences have become more vibrant, clear, and powerful in Dolby. For more information, please visit www.dolby.com.

Dolby and the double-D symbol are registered trademarks of Dolby Laboratories. Dolby Vision is a trademark of Dolby Laboratories. Ultra HD Blu-ray is a trademark of Blu-ray Disc Association. DLB-G

Dolby Laboratories

Grace Qaqundah, +1-415-558-0315
Grace-Ellen.Qaqundah@dolby.com

Source: Dolby Laboratories, Inc.
Pour le moment aucun titre précis n'a été annoncé. Mais Dolby semble par ailleurs être en négociations avec les Studios Disney. Disney qui ne s'est toujours pas engagé sur la voie du BRD UHD.
Ainsi cet accord pourra-t-il servir de déclencheur? Espérons le…
Et à quoi correspond le Dolby Vision (avec plusieurs belles animations) : https://www.dolby.com/us/en/brands/dolby-vision.html
– Le sujet HCFR dédié aux technos BRD UHD :
https://www.homecinema-fr.com/forum/oe-blu-ray-dvd-et-programmes-3d/le-topic-technique-des-ultra-hd-blu-ray-dossier-hcfr-dispo-t30067991.html
– Le sujet HCFR dédié aux films et tests de BRD UHD :
https://www.homecinema-fr.com/forum/oe-blu-ray-dvd-et-programmes-3d/le-topic-des-films-en-ultra-hd-blu-ray-tests-t30064521.html  
– Le sujet HCFR dédié à la reproduction HDR en projection (en Home Cinema) :
https://www.homecinema-fr.com/forum/videoprojecteurs-full-hd/le-hdr-high-dynamic-range-en-projection-t30067280.html